How much are you willing to sacrifice for a "normal" life? For Mi-so, cigarettes, whiskey, and her boyfriend are non-negotiable. With inflation on the rise, life's simple pleasures come at a cost, and society's idea of success becomes more challenging to achieve. As a housekeeper, Mi-so manages to break even until one fateful day. She refuses to give up what she loves and is forced to move out of her small apartment. Microhabitat explores what regular people have given up to meet society's expectations and how real human connection grounds us in what's important. Director and Writer Jeon Go-Woon makes everything feel so intentional that it feels much more real to the audience. At the same time, however, it doesn't take itself incredibly seriously with its quirky moments. Needless to say, Jeon Go-Woon knocks it out of the park for her first feature debut, and you will just be left wanting more.
After Mi-so decides to move out of her apartment to afford whiskey and cigarettes, she soon realizes she has nowhere to go. With her boyfriend Han-sol living in a men's only dormitory and her parents passing, she resorts to visiting her old bandmates for a roof over her head. By the end of her visits, Mi-so brings a sense of hope and comfort that isn't commonly found among your average adult trying to make it in the world. Between the keyboard player struggling to fulfill her role as a mom and the newly married drum player already getting divorced, one wonders if this "normal life" is worth pursuing when it comes with its own set of complications. Also, how much happier were they during their band days? Mi-so realizes how different they are now and how little they pay attention to their old passions. 
However, Mi-so's focus remains on the simple things she's always loved until it becomes even more unattainable. There is a lot to unpack. Let's start with the title of the film, Microhabitat. Here we have the country of South Korea, its own macrohabitat, if you will. Within the country, we have a singular set system that requires people to fit in to survive. It's evident that certain people have more advantages, drive, or priorities that make it more achievable. However, not everyone is wired the same or born with the same privileges, that includes Mi-so. With that being said, one might argue that Microhabitat examines the idea that maybe not everyone is meant to fit into one way of life, and not everyone defines success or happiness in the same way. In short, we all have our own microhabitats. This film only proves that the world has complex lives and individuals that perhaps require something more fulfilling, no matter how boring they may seem. This yearning for more is demonstrated through the lives of the people she visits, and in the end, you may start to see her friends realize it.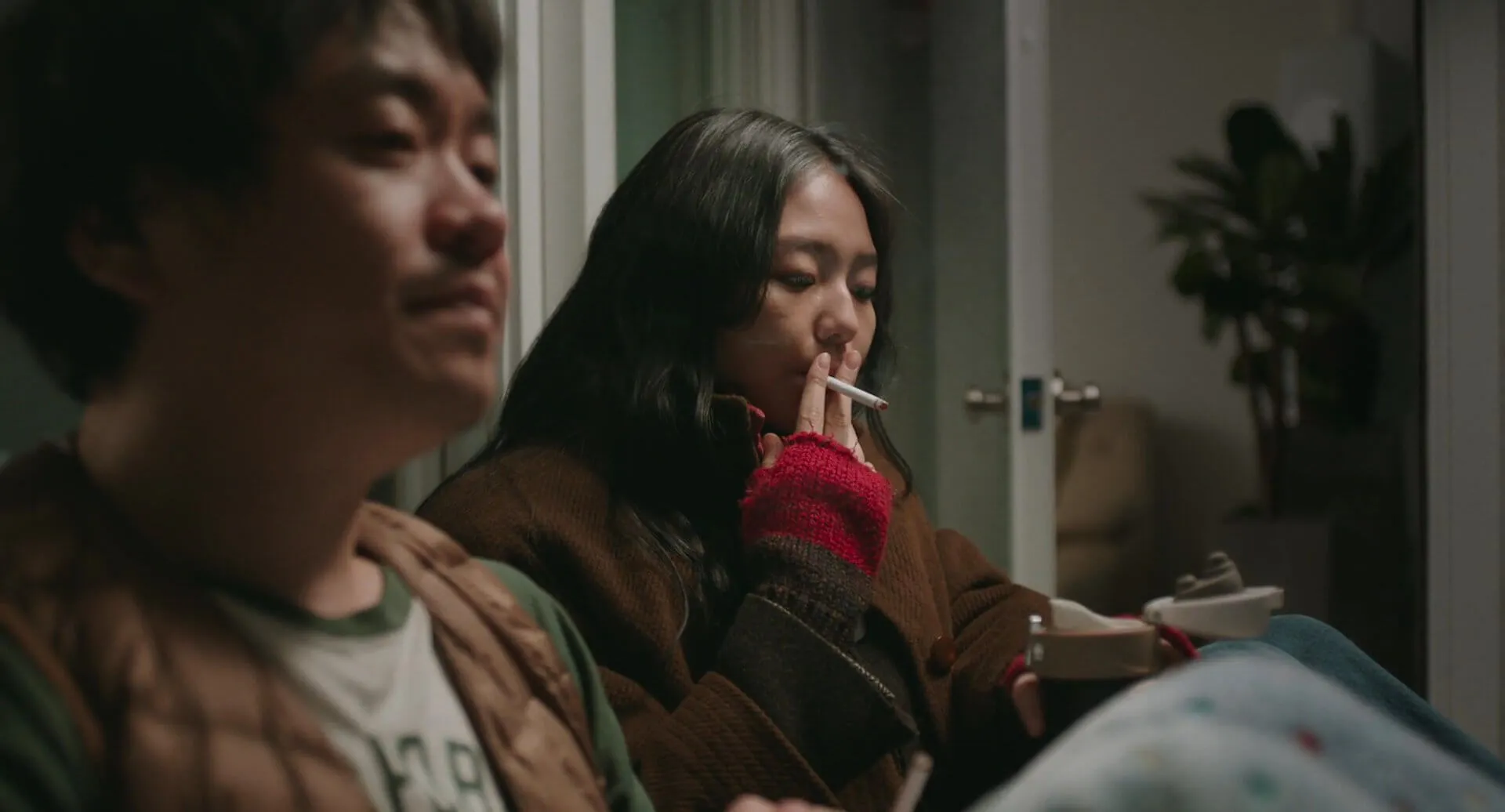 Something incredible one may notice is the metaphor of Mi-so's unusual grey hair as a 31-year-old. Mi-so takes an unknown medication to slow the process of her aging hair. All the while, many of her friends comment on how she is stuck in the past, continuing to drink, smoke, etcetera. She just longs for the life she used to have with her friends; is that so bad? With Go-Woon's intentionality in mind, one might make the connection that this relates to Mi-so's inability to accept her future. She wants to hold on to the things that make her happy and not have to make sacrifices to please other people's expectations. This is very much in contrast to Han-sol, played by Jae-hong Ahn. As a webtoon artist, he begins to feel guilty for not being able to provide for Mi-so even though she continuously reassures him that it's not a problem. Regardless, you see him succumb to a more traditional way of life, but who could blame him when there aren't many other options if one intends to survive? It's clear that Jeon Go-Woon is a creative genius and has an incredible perspective on life that is omitted in the film.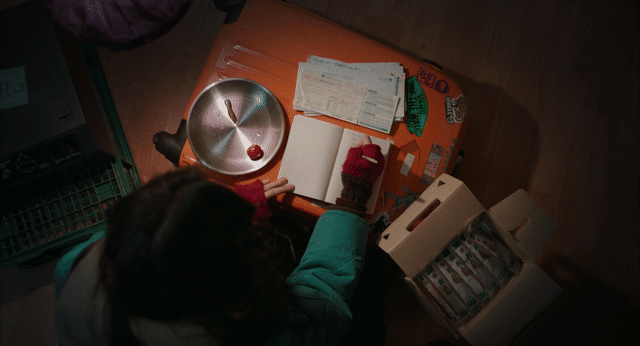 We continue to see this recurring theme of people giving up their dreams and aspirations for what is seen as practical life, no matter the cost. Another more extreme example is her old friend Choi Mun-young who played the bass in their band. With her highly demanding job, she resorts to injecting drugs through an IV drip to calm her blood sugar level drops during her breaks. But Mi-so, played by Lee So-young, also known as Esom, does not give in. While some may judge her for her lifestyle or may be too absorbed in their own lives to care about what she's doing, she stays true to herself no matter what. She brings an aura of friendliness that seems to disarm all her friends to some extent or another. Mi-so is not afraid of judgment, even in the face of her wealthy friend who lives in a mansion. When we live in a world where everything revolves around money, it's nice to have rare people like Mi-so to remind you of the simple things in life. Esom executes this role beautifully and makes you love Mi-so as one should. The chemistry they create with the other characters is engaging and authentic, making it all the more emotional. Overall, Jeon Go-Woon shows us seemingly regular people who deserve to be recognized profoundly, and that's just one of the many things that makes Microhabitat so unique. 
Amazingly, Go-Woon's film is a softly executed social commentary, a love story, a comedy, and more. It checks so many boxes and is just a movie that is hard not to love. With awards from the Vancouver International Film Festival, Los Angeles Film Festival, and many more, Microhabitat deserves your attention. It may just change your worldview or just simply let you have a good cry. Mi-so's caring, calming, yet rebellious personality will inspire you to pursue the things you love more often and care for others more deeply.