The world embraces American cinema, but love is not necessarily reciprocal. Foreign films usually remain in the Art House circuit, where they compete for a limited number of screens with homegrown indie productions, which always have the advantage of cultural immediacy. From time to time, you get an odd breakout hit, like the Korean Best Picture Oscar winner "Parasite" (Bong Joon Ho, 2018) or the Indian action hit "RRR" (S.S. Ramajouli, 2022). But for every movie that makes it to your local theater, there are hundreds, thousands, that will not.
Are you not curious about it? Well, we are! Popflick is alert to films from around the world to enrich our streaming library and help you experience life outside our borders. Case in point: Dutch master Alex van Wamerdam. His films are highly esteemed in his country and Europe but remain criminally underseen in the US, like the biting black comedy "The Last Days of Emma Blank" (2009). We also offer his early hit "The Northerners" (1992) and "The Dress" (1996), winner of the FIPRESCI Award at the Venice Film Festival.
Once you see those, may we suggest a selection of foreign movies you can watch on Popflick? Bring the Art House into your home with the best indie movie streaming service.
South Korean Indie Movie Treasures
Microhabitat (Jeon Go-Woom, 2017)
Post-millennial malaise in late-stage capitalism is a worldwide epidemic, as evident in this dramatic comedy about a young girl living precariously in modern Seoul. It's not just that she is poor. She practices a willful detachment of material possessions that comes sharper into focus as we accompany her crashing into the homes of old friends and new acquaintances for the night. At every turn, doors to a more comfortable - and predictable - life seem to open, but she turns her back on them every time. "Microhabitat" might inspire you to follow your heart's desires, regardless of their humility. Jeon Go-Woon received a nomination for the Best World Fiction Award at the 2018 Los Angeles Film Festival.
Maggie (Yi Oj-seop, 2018)
Not to be confused with the Arnold Schwarzenegger-Abigail Breslin movie, our "Maggie" is actually a celebrated South Korean indie film. In this wacky comedy from South Korea, Lee Joo-Young is a radiologist trapped in a scandal at the hospital where she works when X-rays that suggest sexual activity come to light. It's only the beginning of a bizarre adventure. The comedy was a homegrown hit and scored several awards at the 2018 Busan International Film Festival: Best Actress, Citizen Critics Award, and KBS Independent Film Award.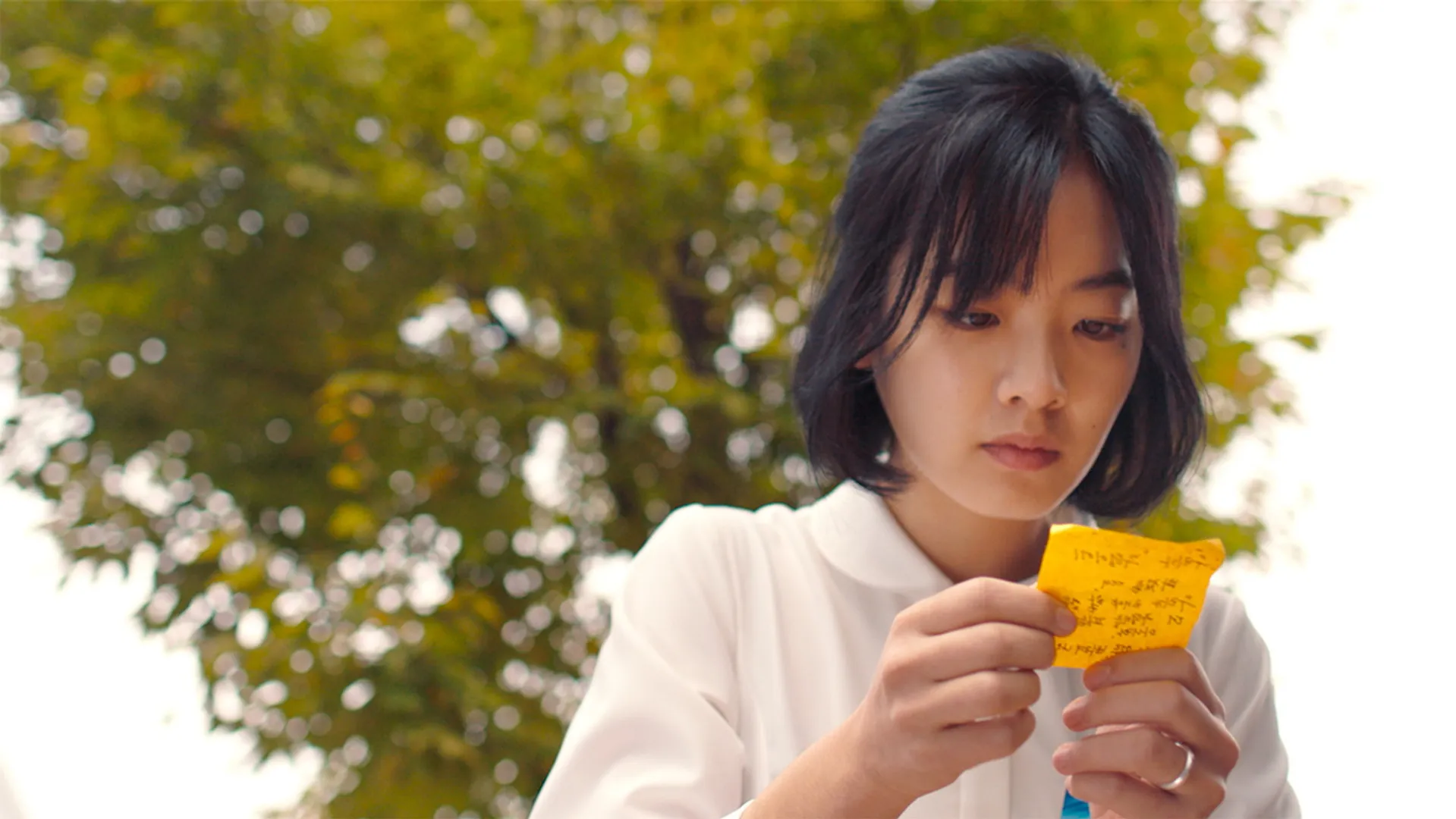 Embarrassing to the bone: Lee Joo-young goes on a tailspin over sexy X-rays in "Maggie" / Photo courtesy of CGV - Echelon Studios.
The Funniest Foreign Movies You Have Not See
Tambour Battant (Francois-Christophe Marial, 2019)
A throwback to the crowd-pleasing European comedies of the late XX Century, it is a mystery that it did not make it to theaters here. It would have made a mint! This "Beating Drum" is the kind of movie 90s Miramax would have snatched for distribution - or perhaps, hide away in a vault and remade in English to dismal results. This period piece takes you to a small Swiss village in 1970, full of eccentric characters, where an intense brass band competition coincides with women's fight for the right to vote.
The band is all here in "Tambour Battant" / Photo courtesy of Point Prod.
La Gunguna (Ernesto Alemany, 2015)
Imagine a crime thriller combined with a spicy telenovela, and you will be halfway to decoding "La Gunguna." This action-heavy movie from the Dominican Republic is a Latino cult classic movie waiting to happen. A large, colorful cast of characters come together, connected as they successively get their hands on a mythical .22 caliber gun called "La Gunguna."
The Maid (Sebastián Silva, 2013)
Chilean writer-director Sebastian Silva's breakthrough hit, "The Maid," is a black-hearted social satire about the pitfalls of domestic labor, Latin American style. Catalina Saavedra is the titular character, Raquel, the long-time live-in maid of an upscale Chilean family, whose emotional co-dependency on her employers is about to make her crack. Saavedra remained working in her country, but we will see her soon in Julio Torres' "Problemista," coming soon from A24. In the autobiographical indie comedy, she plays his mother. I'm on the edge of my seat, waiting to see if she can switch her Chilean accent for a Salvadorian one. Trust me, they are very different! 
The Best Foreign Movie You Will See in 2023
The Grand Bolero (Gabriele Fabro, 2022)
Art and desire collide in this atmospheric drama about Roxanne (Lidia Vitale), a mature musical instrument restorer who falls for her mute assistant as they work together on an ancient pipe organ. Love turns to obsession, and jealousy rears its ugly head when the woman discovers a young man vies for the girl's affection. The pandemic shutdown adds even more pressure to the hothouse ambiance - not surprisingly, Roxanne hates to use masks! -. And yes, Ravel's "Bolero" adds grandiosity to the proceedings.
"The Grand Bolero" is a luscious, beautifully realized movie that might remind you of "The Duke of Burgundy" (Peter Strickland, 2014). It's a mystery why this beautifully produced movie did not cross over to American theaters, but Popflick is here to take care of this omission! Gabriele Fabro won the Best Director Award at the 2022 Phoenix Film Festival and the 2022 Beverly Hills Film Festival.
Indie Movie Dramas from Latin America
La Soledad (Jorge Thielend Armand, 2016 )
The decades-long human rights crisis in Venezuela barely makes a blip in US media, and few films are made about the political turmoil in the South American country. The United Nations High Commissioner for Refugees estimates that 7 million people have fled the country. One of the few exceptions is the Edgar Ramirez-led "The Liberator" (2013), a historical biopic of independence hero Simón Bolívar, safely confined to the distant past, which conveniently allows it not to ruffle feathers in the regime.
The scarceness makes "La Soledad" even more pressing. The movie follows an impoverished family living in the abandoned mansion of a well-to-do family for whom the grandmother used to work. It's one of many who fled the country as the Hugo Chavez government deteriorated into an autocratic regime. The permanent crisis rises a notch when they face eviction. The movie premiered at the Venice Film Festival and won the 2017 Miami Film Festival Best Film Audience Award.
For Diego (Miguel Flatow, 2021)
Sure, with the exciting performance of the US team at the Female World Cup championship and the arrival of Messi at the Inter Miami Soccer Club, America is going nuts for the beautiful game. Welcome to the rest of the world, guys! The love of soccer has inspired filmmakers from all over the world. You have Iran's embattled Jafar Panahi (Offside) to European indie filmmakers who score in the commercial circuit (Bend it Like Beckham). Add young Mexican director Miguel Flatow's "For Diego."
No, it's not about Maradonna, the famous Argentinian player. Diego is a poor kid from Mexico City who was struck in a hit-and-run car accident. His friends and family rally the neighborhood team to enter an amateur championship, aiming to use the prize to pay for the escalating hospital bills. If they win, can they win? There is only one way to find out! Like many other low-budget movies, Flatow shot the film entirely on a cell phone. The cast includes Mexican soccer star Miguel Hernandez—winner of the Best Mobile Phone Feature Film at the Cannes World Film Festival.
Loop (Bruno Bini, 2020)
The last Brazilian movie to make it into American Art-houses was "The Pink Cloud" (Iuli Gerbase, 2021). The startling speculative drama anticipated with uneasy exactitude the effects of the pandemic shutdown. "Loop" might not have the advantage of direct resonance with the news cycle, but it offers similar levels of quality and craftsmanship. Bruno Gagliasso is a physicist obsessed with time travel, hoping it can help him prevent - or rather, revert - the murder of his girlfriend. Gagliasso earned the Best Actor award at the 2020 Los Angeles Brazilian Film Festival.
Time is on my side: Gagliasso fights to change the past in "Loop" / Photo courtesy of Canal Brasil.
Discover Even More Foreign Movies
Once you have watched all these movies, you can discover more award-winning foreign films on Popflick right on this list of Foreign Movies.