The countdown to the 2023 Sundance Film Festival has begun, and Popflick is ready to cover it. We scanned the program looking for the most intriguing titles. We found big stars stretching out into challenging material, foreign dynamos advancing in the global market, and established auteurs pulling their weight behind adventurous material. Some will fulfill their promise, and others will fizzle out, but everything looks promising before the light hits the projectors. Recognizable names grab your eyes, but Sundance excels when it springs surprises on you. Will we find a We Are All Going To The World's Fair (Jane Schoebrun, 2021)? Or a Strawberry Mansion (Kentucker Audley & Albert Birney, 2021)? Stay tuned. In the meantime, these are the fiction titles on our watchlist. 
Magazine Dreams
After planting a flag in the indie scene with The Last Black Man in San Francisco (Joe Talbot, 2019) and conquering Hollywood with Devotion (J.D. Dillard, 2022), Jonathan Majors gets a high-profile star vehicle playing a troubled amateur bodybuilder struggling to make his body worthy of the covers of fitness magazines. It's existential validation by way of Men's Health. It is the second feature film by Elijah Bynum, who already took Timothée Chalamet and Maika Monroe through the wringer in Hot Summer Nights (2017). 
Fitness model blues: Majors sculpts his body for Magazine Dreams / Photo by Glen Wilson, courtesy of Sundance Institute
Shortcomings
Comedian Randall Park broke out thanks to the groundbreaking sitcom Fresh Off the Boat (2015-2020) as the good-natured patriarch of an immigrant family in 90s Orlando. He keeps pushing the representation of Asian Americans forward with his directorial debut, an ambitious adaptation of Adrian Tomine's graphic novel about a young couple of movie-mad lovers and their best friend facing a personal crisis in the contemporary Bay area.
Justin H. Min and Sherry Cola face their Shortcomings / Photo courtesy of Sundance Institute
Heroic
David Zonana's debut film, Workforce (2019), earned the Ariels for Best Actor and First Film. Two Mexican Oscars afterward, he presents his sophomore effort. Heroic follows teenage Luis (Santiago Sandoval Carvajal) as he submits himself to the rigors of life as a man of arms, joining the Heroic Military College. It seems like an easy way to help his family in dire economic straits, but the institution also drains its young charges of humanity. The young actor found inspiration in his own experiences as a cadet in military school.
Brothers in arms: Sandoval Carvajal falls in line in Heroic / Photo courtesy of Sundance Institute
Divinity
Director Eddie Alcazar fashioned Metascope, a process that combines stop-motion animation and live actions images. He now puts his invention at the service of a black & white sci-fi nightmare. Two brothers try to stop a mogul from ruling the planet by peddling a mysterious serum called Divinity. The cast includes Stephen Dorff, Bella Throne, and Scott Bakula. Sundance veteran Steven Soderbergh is the executive producer and DJ Muggs, of Cypress Hill fame, provides original music. It sounds insane in the brain! (see what I did there?).
Mad genius in Metascope: Dorff peddles Divinity / Photo courtesy of Sundance Institute
Infinity Pool
Is it nepotism when the scion of privilege has talent? Brandon Cronenberg, son of horror master David Cronenberg, proved his bona fides at the 2020 Sundance Film Festival with Possessor, a bloody gender-and-mind-bending thriller. This year he is coming back with his take on ugly Americans abroad. Mia Goth, Alexander Skarsgård, and Cleopatra Coleman are tourists at an all-inclusive beach resort. Suffice it to say the amenities are not what you would expect. Audience advisory on the festival catalog warns about graphic depictions of animal abuse, sexual violence, and strobe effects that might trigger seizures. Top that in your next season, White Lotus!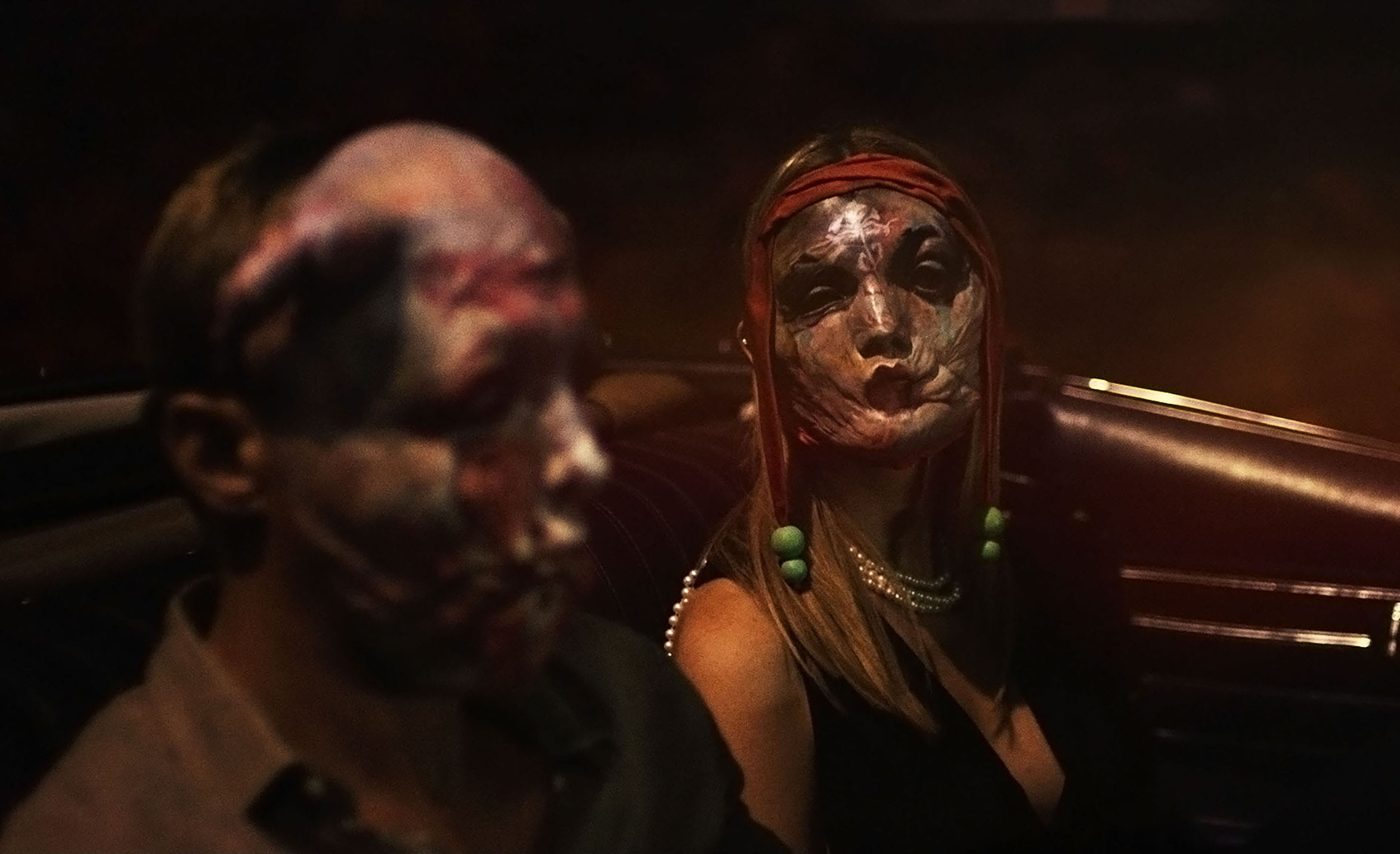 Mia Goth, is that you?: a couple of revelers look for tawdry fun in Infinity Pool / Photo courtesy of Sundance Institute
Cassandro
Documentary Cassandro The Exotico! (Marie Losier, 2018) introduced the world to the Liberace of Mexican wrestling. Now, Gael Garcia Bernal (recently seen in Marvel's TV series Werewolf by Night) wears the tights and extravagant outfits of the not-so-ambiguously gay star of Lucha Libre. Raúl Castillo (The Inspection) rounds up a cast that may include music star Bad Bunny in an uncredited role - IMDB mentions him on the film's page but is curiously MIA on the festival catalog. Academy-award winner documentarian Roger Ross-Williams (Music by Prudence, 2010) helms his first fiction film. 
Making wrestling fabulous: Bernal hits the mat in Cassandro / Photo courtesy of Sundance Institute
Radical
Add a new name to the gallery of inspiring teachers in cinema. Based on a real-life story, the movie follows the efforts of Sergio Juarez, a hapless teacher trying to inspire the sixth-graders in the worst primary school in Mexico. International superstar Eugenio Derbéz plays the lead role, which guarantees maximum commercial interest. Cinephiles can take umbrage in having Christopher Zalla as director, winner of the Sundance U.S. Dramatic Grand Jury Prize for Padre Nuestro (2007). 
Al maestro, con cariño: Derbez takes a fall in Radical / Photo by Mateo Londono, courtesy of Sundance Institute
Rotting in the Sun
Try to follow this: Chilean filmmaker Sebastián Silva (The Maid, 2009) plays a depressed filmmaker named Sebastián Silva who goes missing in Mexico just as he is about to start working with a social media star (Jordan Firstman). The man sets out to find out what happened with Silva. He suspects his maid (Catalina Saavedra) has something to do with it. Oh, and Saavedra played the titular role in Silva's The Maid. Any similarity to real life intended in what promises to be a self-referential black comedy tailor-made for the indie market.
Saavedra and Firstman desperately looking for Silva in Rotting in the Sun / Photo courtesy of Sundance Institute
You Hurt My Feelings
Nicole Holofcener is perhaps the most successful female filmmaker of our generation. She goes back to the director chair for this comedy of marital discord. Julia Lewis-Dreyfus is a novelist that comes undone when she overhears her husband (Tobias Menzies) criticizing her new book. Michaela Watkins plays the wise sister with her own problems caused by her insecure actor spouse. The movie is a return to Holofcener's specialty, modern romantic comedy, after co-writing the script for to embattled historical epic The Last Duel (Ridley Scott, 2021).
Louis-Dreyfus hits the bar in You Hurt My Feelings / Photo courtesy of Sundance Institute
L'Immensità
In 1997, Italian director Emanuele Crialese debuted his first feature film at Sundance. Twenty-five years after Once We Were Strangers, he returns to Park City with this mature, pseudo-biographical film. Penélope Cruz plays a mother trapped in a loveless marriage, finding solace in raising her three children in 1970s Rome. Adriana (Luana Giuliani) has started to identify as a boy and wants to be called Andrew. After Pedro Almódovar concocted a mother courage trilogy Pedro Almodovar her - Volver (2006), Pain and Glory (2019), and Parallel Mothers (2021) - you can sign us up whenever Cruz plays anybody's momma. 
Mamma 70s Roma: Cruz faces L'Immensità / Photo courtesy of Sundance Institute
Joyland
A traditional Pakistani family goes into a tizzy when the youngest son, Haider (Ali Junejo), moonlights as a backup dancer in a burlesque theatre. Wait for them to find out he is also falling in love with Biba (Alina Khan), the transgender woman that headlines the show. Saim Sadiq's comedy of manners looks unflinchingly at the strain of sexual repression in conservative cultures. The movie premiered at the Un Certain Regard section of the 2022 Cannes Film Festival, where it earned the Grand Jury Prize and the Queer Palm. It made it into the shortlist for the 2023 International Feature Oscar.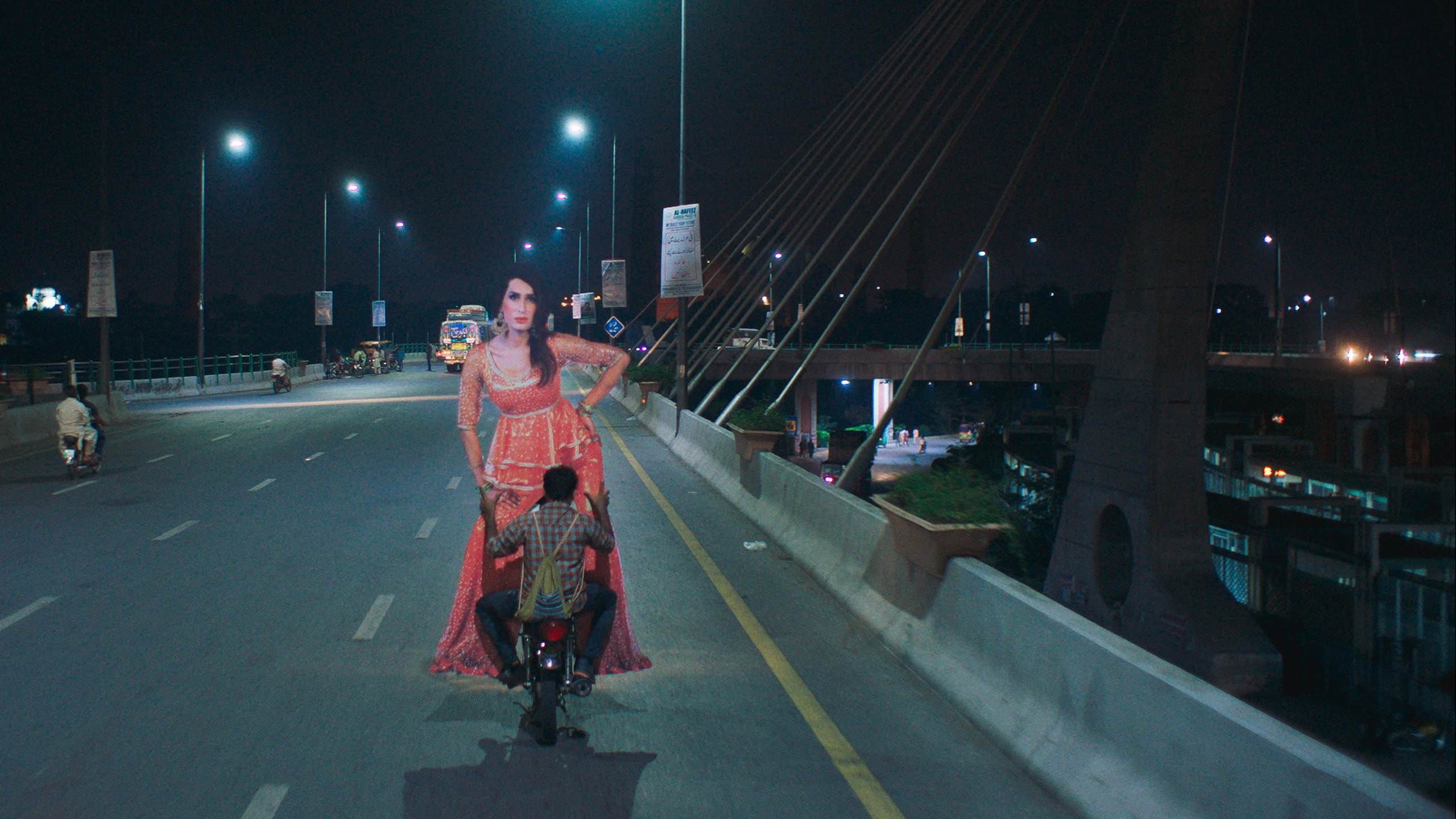 Going places: Junejo and the cutout of the trans diva he loves in Joyland / Photo courtesy of Sundance Institute
Want to get an email when we publish new content?
Subscribe today