We already shared a selection of our most eagerly awaited fiction films from Sundance, but the festival is even more influential when it comes to non-fiction. Over 40 feature-length documentaries will premiere at the 2023 Sundance Film Festival, spread around many sections, both competitive and non-competitive. It is an impressive slate that defines programming for the year to come. These docs have a leg up on reaching audiences through theatrical distribution, streaming on commercial services, and even public television. Getting into Sundance will do that for you. Seven out of 15 documentaries on the shortlist for an Academy Award nomination opened at 2022 Sundance. Sundance winner  Fire of Love (Sara Dosa, 2022) seems destined to win the gold. Which one will be the breakout hit of 2023? Maybe you will find it in the list of titles we expect the most.
AUM: The Cult at the End of the World
Ben Braun and Chiaki Yanagimoto go behind the headlines on one of the deadliest terrorist attacks during peacetime in Japan. The apocalyptic cult Aum Shinrikyo (Supreme Truth) offered salvation from the upcoming end of the world. In 1995, they pushed the apocalypse forward by deploying sarin nerve gas in the Tokyo subway system, killing 14 and injuring 6 thousand people. The documentary springs from the book by investigative journalists David E. Kaplan and Andrew Marshall.
Shoko Asahara and followers in AUN: The Cult at the End of the World / Photo courtesy of Sundance Institute
Bad Press
Politics, cultural identity, and freedom of information go head to head in this documentary by Rebecca Landsberry-Baker and Joe Peeler. Angel Ellis, a reporter from the newspaper Mvskoke Media, goes against the council of the Muscogee Nation when they dissolve the editorial board of their newspaper. The widespread assault on truth in the media takes new dimensions within the limits of tribal culture.
Straight from the headlines, in Bad Press / Photo courtesy of Sundance Institute
The Disappearance of Shere Hite
Nicole Newnham, the winner of the 2020 Sundance Audience Award for US Documentary with Crip Camp, returns with an in-depth look at Shere Hite, the author of a ground-breaking study on female sexuality that rocked American society in the seventies. After putting female pleasure on the map of public consciousness, she seemingly disappeared without a trace.
Drowining in words: solving The Dissapearance of Shere Hite / Photo by Mike Wilson, courtesy of Sundance Institute
Little Richard: I Am Everything
Discover the life and times of the original queer rock star, known outside stages as Richard Wayne Pennyman. Lisa Cortes' historical piece looks at the social forces that conspired to repress his sexuality and sell his music to middle America. Sex, race, and rock-and-roll combust in a too-hot-to-handle phenomenon. The doc features a treasure trove of archive material from Little Richard and his peers. Good Golly, Miss Molly, indeed.
Tutti Frutti pioneer: Little Richard, I Am Everything
Going Varsity in Mariachi
Move over, American Idol. Reality shows pale compared to the drama behind a competitive high-school mariachi band circuit in Texas. Filmmakers Alejandra Vasquez and Sam Osborn follow one particular band, Mariachi Oro from Edinburgh North High School, as it moves forward in a fierce musical competition.
The golden sounds of Going Varsity in Mariachi / Photo courtesy of Sundance Institute
Joonam
Filmmaker Sierra Urich contemplates the construction of her Iranian identity as she traces her family history through the experiences of her mother and grandmother. A sweeping historical record, giving glimpses of Iran before the Ayatollahs, the dramatic changes brought by the Islamic Revolution, and the new life refugees find in America.
Three generations, two countries: filmmaker Sierra Urich, her mother and grandmother in Joonam / Photo courtesy of Sundance Institute
Victim/Suspect
Director Nancy Schwartzman follows reporter Rae de Leon, working for The Center for Investigative Journalism, as she unhearts a disturbing trend in law enforcement: women reporting sexual assault to the police, who end up accused of fabricating her allegations. Patriarchal culture turns victims into suspects, weaponizing the law against citizens.
Justice amiss in Victim/Suspect / Photo courtesy by Sundance Institute
20 Days in Mariupol
Mstyslav Chekov takes us inside the siege of Mariupol with you-are-there immediacy. The war correspondent and colleagues Evgeniy Maloletka and Vasilisa Stepanenko remain in the city as Russian troops rain fire over it. An intimate, harrowing look at what correspondents for foreign media outlets go through to let the world know the truth about war.
War is hell, part one: 20 days in Mariupol / AP Photo; Evgeniy Maloletka, courtesy of Sundance Institute
5 Seasons of Revolution
Syrian filmmaker Lina - she goes by her first name - offers more insight from behind the combat lines in a personal key. This personal chronicle takes us from the hopeful days of the Arab Spring to the violence that involves her country to this day under the Assad regime.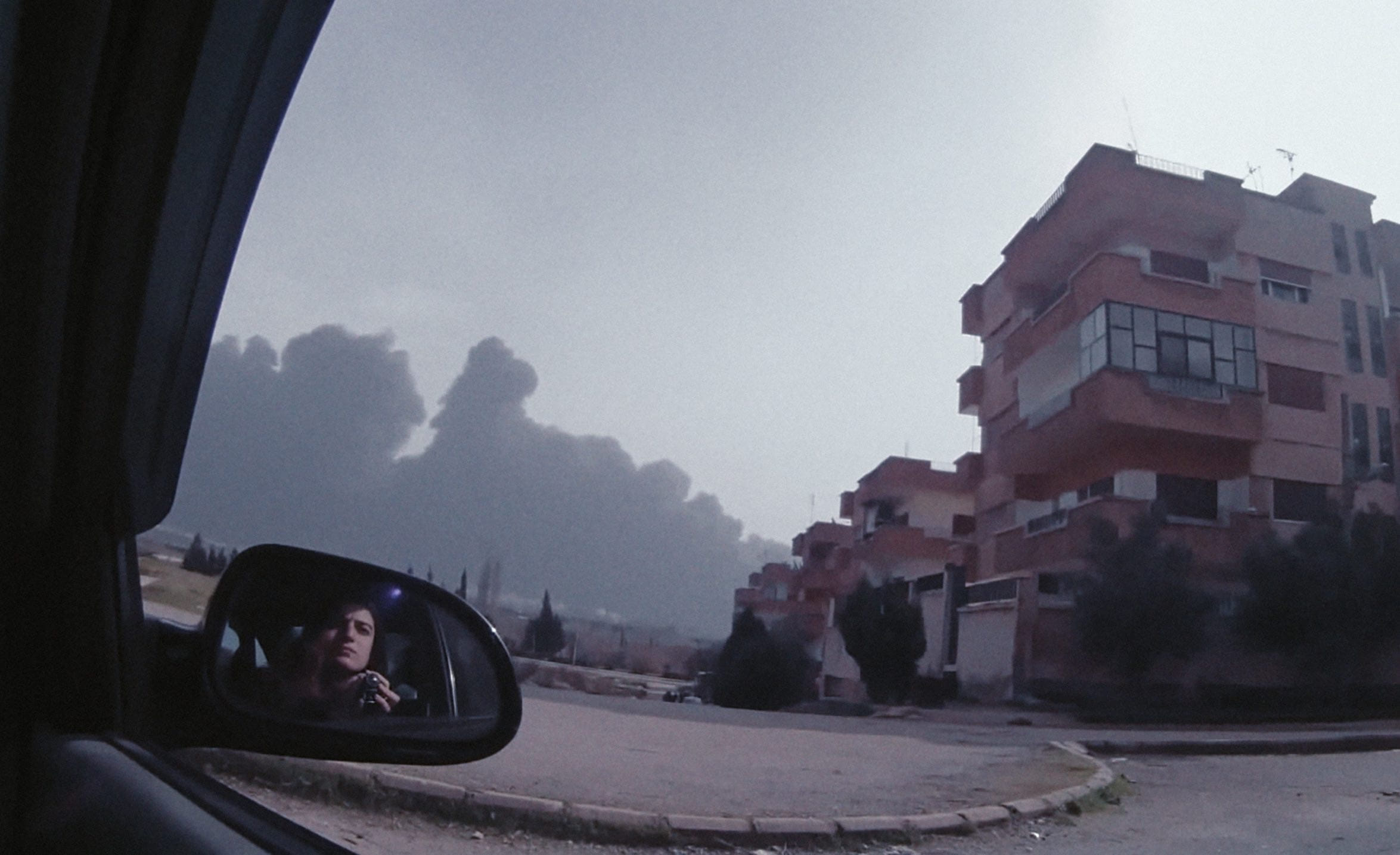 War is hell, part 2: Lina contemplates 5 Seasons of Revolution / Photo courtesy of Sundance Institute
The Eternal Memory
Two years after The Mole Agentgot an Oscar Nomination, Sundance veteran Maite Alberdi returns with another surprising look at old age. Her new movie introduces Americans to Augusto Góngora, a prominent Chilean journalist and historian known for preserving the memory of the Pinochet years. In a tragic twist of fate, his memories are slipping away as he faces the advances of Alzheimer's disease under the care of his wife, Paulina.
Forget me not: Góngora and Urrutia hold on to remembrances in The Eternal Memory / Photo courtesy of Sundance Institute
Fantastic Machine
Axel Danielson and Maximilien Van Aertryck contemplate our image-obsessed society. Forty-five billion cameras are working around the world. There is one of them on your cellphone, most probably. What does over-documenting our day-to-day existence do to us as human beings? A surprising piece of social analysis that might change our relationship with ever-pervasive technology.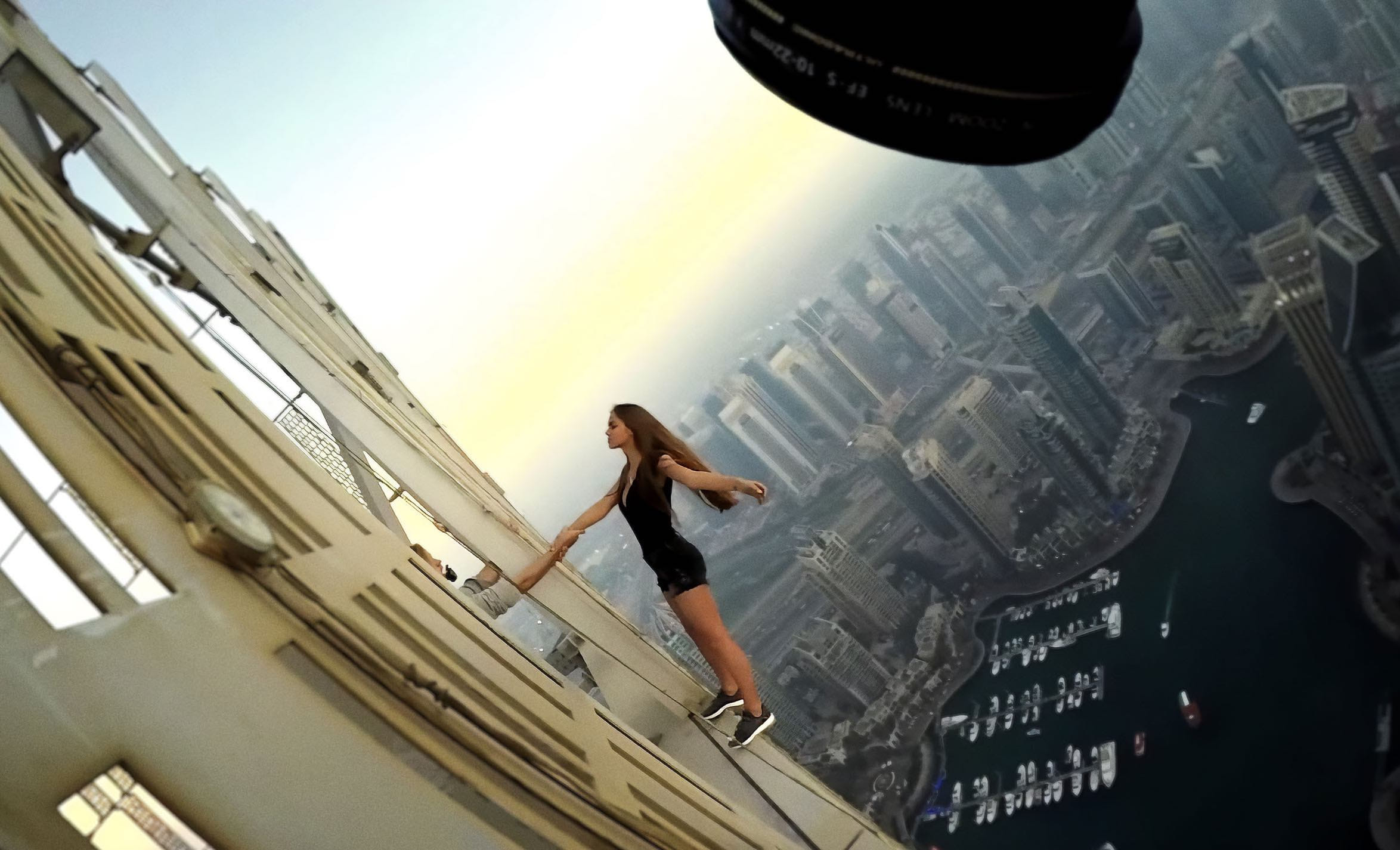 In it for the clicks: social media personality Viktoria Odintkova poses in the edge for Fantastic Machine / Photo courtesy of Sundance Institute
Iron Butterflies
In 2014, a civilian airplane from Malaysia Airlines crashed in the frontier between Russia and Ukraine, killing all 298 passengers and crew on board. Further investigations revealed that Russian artillery brought the plane down. Ukrainian filmmaker Roman Libya looks at the event, its aftermath, and what they tell us about the evolution Russia is taking in the world. The iron butterflies of the tile are the pieces of shrapnel found inside the pilots.
Projectiles of doom: the Iron Butterflies that struck Malaysia Air / Photo by Andrii Kotlia, courtesy of Sundance Institute
The Longest Goodbye
Science fiction barely hints at the loneliness of life in outer space. Ido Mizrahi looks at the real-life consequences of life as an astronaut, confined for months in enclosed spaces with few other humans. The film measures the toll loneliness and isolation on them, looking for lessons we can apply here on earth.
Milisuthando
Filmmaker Miltsuhando Bonega gives her name to this film essay contemplating race and identity in Apartheid-era South Africa through the experiences of her middle-class family in the Xhosa community of Transkei. What happens when the people around you try to shield your infant self from the impact of systematic racism?
Personal and political: Bongela examines her upbringing in Milisuthando / Photo courtesy of Sundance Institute
Pianoforte
Get a front-row seat at the International Chopin Piano Competition. Every five years, the most promising young pianists in the world get together in Warsaw to perform in ruthless competition. The most brilliant prodigies can make or break their careers in the time it takes to play a sonata. Director Jake Piatek returns to Park City with his first feature-length documentary after premiering his fiction film Prime Time at 2021 Sundance.
Friends and rivals: Gardjiev, Armellini, Sorita and Kobayashi face off in Pianoforte / Photo by Darek Golik, courtesy of Sundance Institute
Food and Country
Ruth Reichl, legendary food critic and editor of the influential Gourmet magazine, explores food production and consumption in America just as the pandemic upends the world. Filmmaker Laura Gabbert follows her as she meets farmers, ranchers, cooks, and chefs fighting to bring good food to our plates against the unyielding forces of the market.
Ruth Reichl investigates matters of Food and Country / Photo courtesy of Sundance Institute
Pretty Baby: Brooke Shields
It is not your usual documentary about life in show business. Lana Wilson returns to Sundance with a look at the life of Brooke Shields, who started her modeling and acting career as a child in the 80s. Her sexualized roles barely raised eyebrows back then but now would go against contemporary sensibility. Her life offers a fascinating litmus test of changing social mores in America.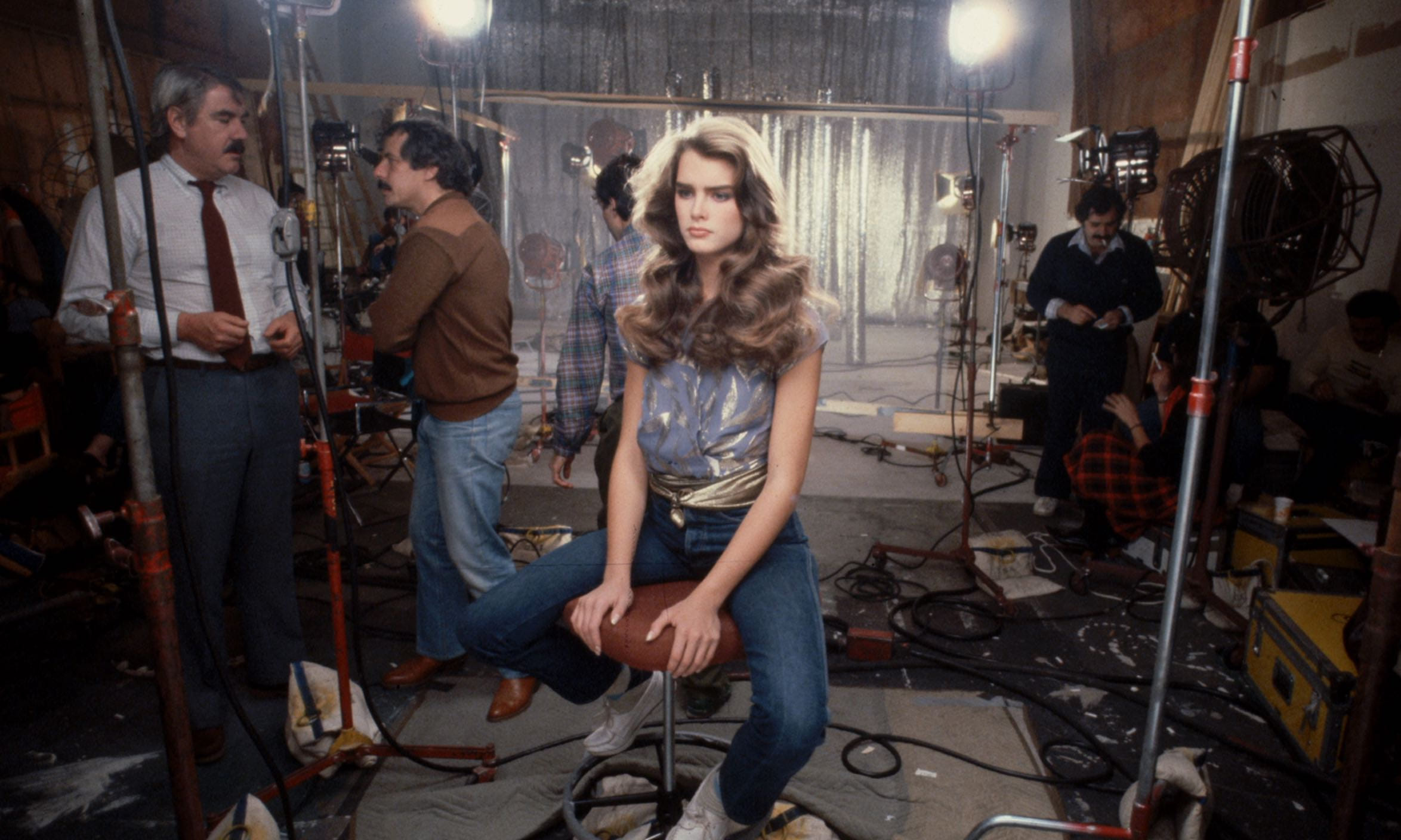 Not yet a woman: Shilelds looks back on life as a Pretty Baby / Photo by Getty, courtesy of Sundance Institute